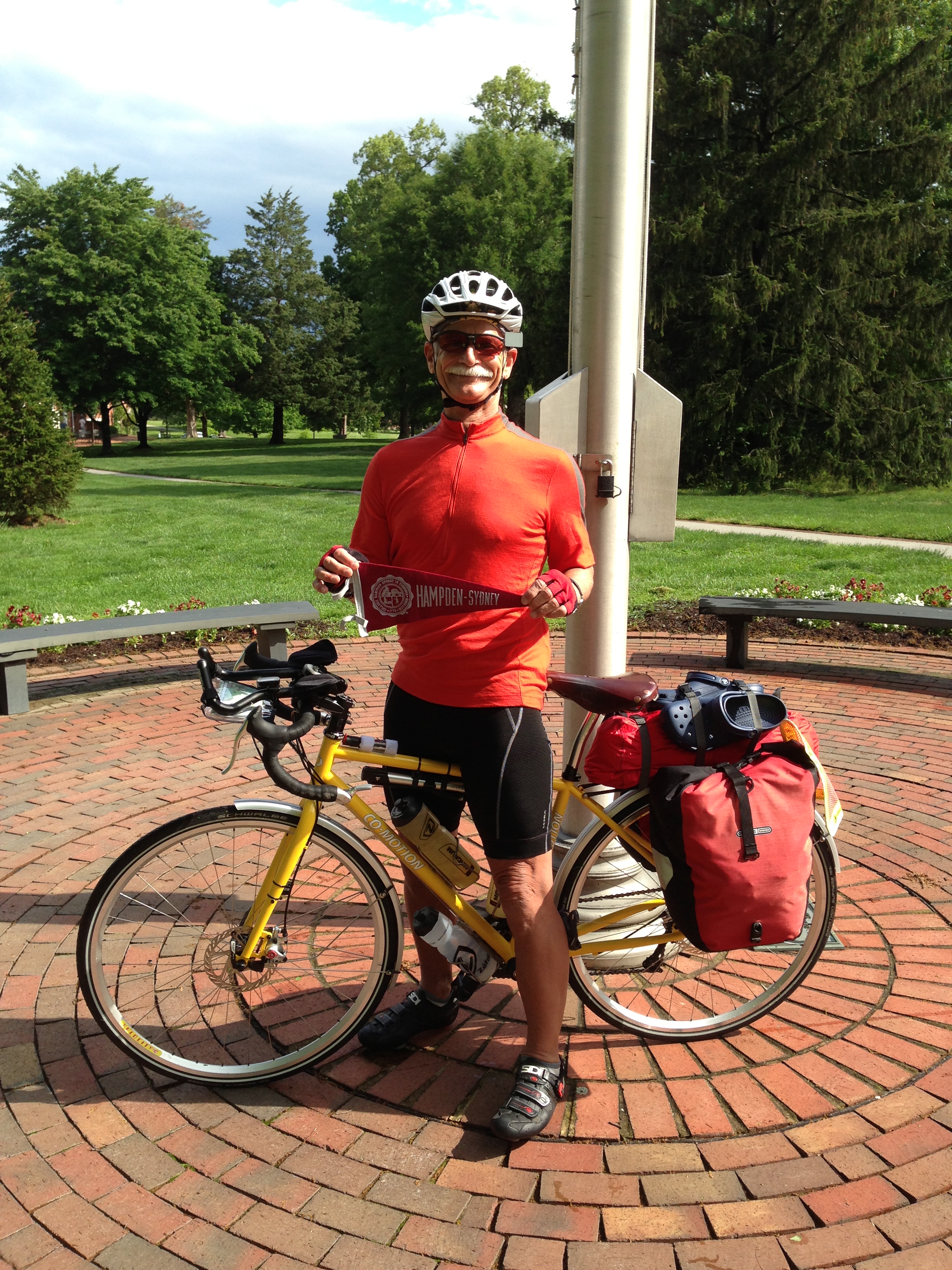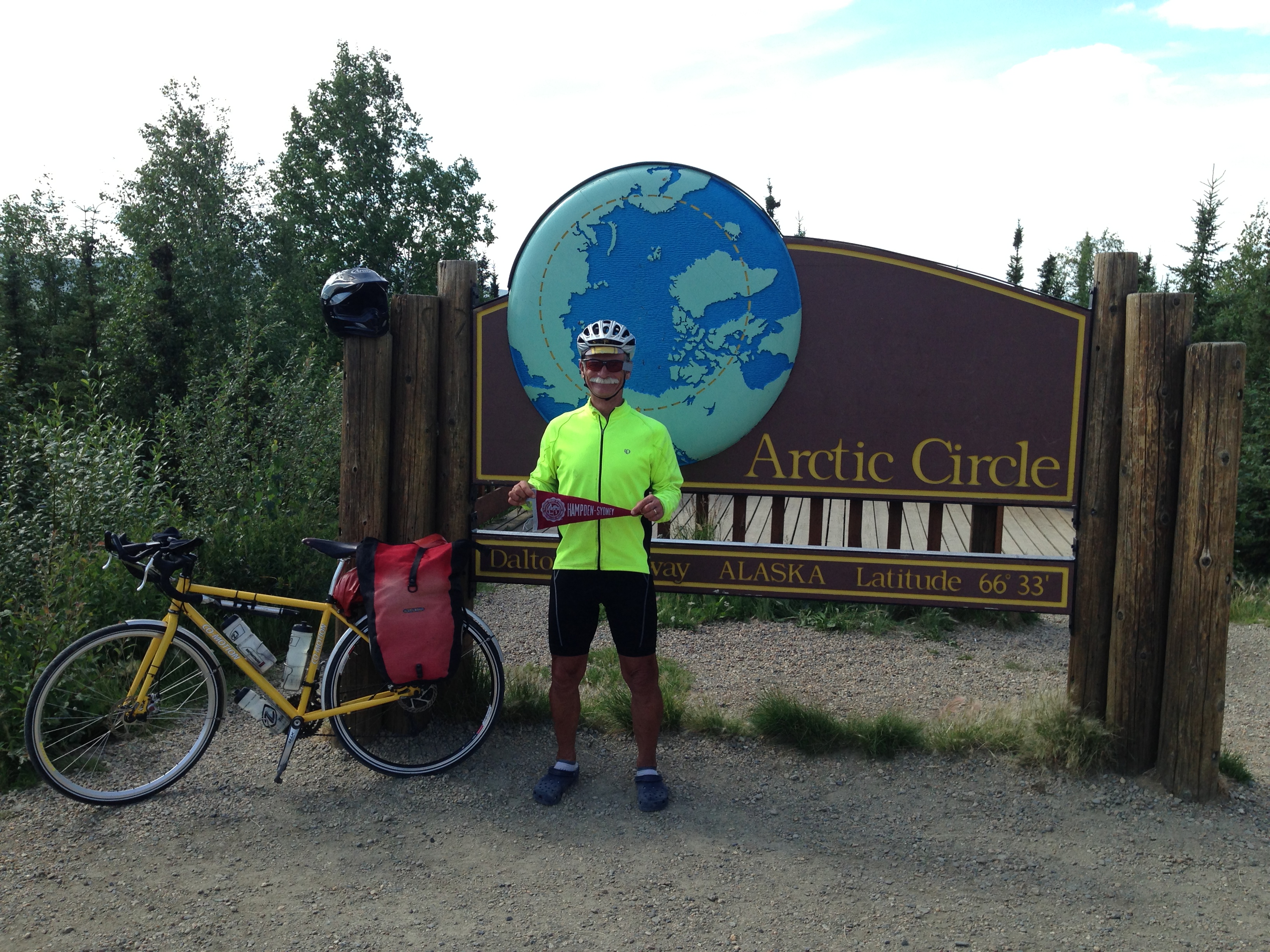 2013 Before 2013 After, Yikes
Our Cycling Background:
I started cycling in the mid-1970's when working at a sporting goods store. I met Cyndy when I started graduate school a few years later in Bemidji, Minnesota. The two of us started doing some cycling together and we have continued to ride over the years. When we moved to Seattle to do my Post-Doc research at the University of Washington in 1982 we started riding seriously for a couple of years.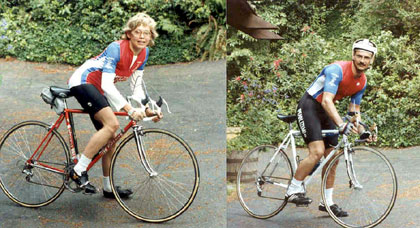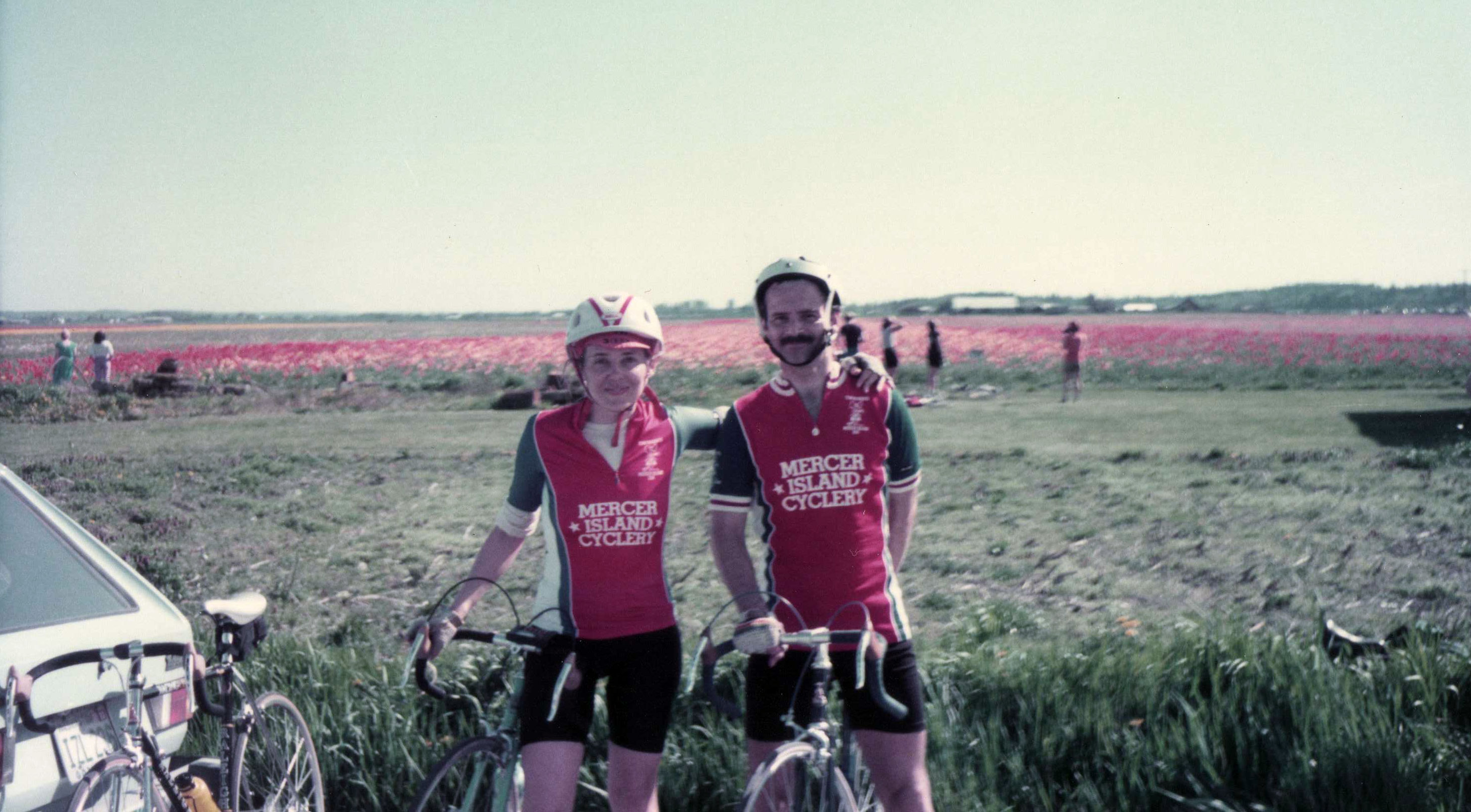 We joined a team and got our Category-4 road and track racing licenses. We raced for the Mercer Island cycling team. Cyndy placed better in the women's division than I did in the men's, she placed well in state-wide competitions for both road and track racing. We rode competitively for a couple of years, then I started my first teaching position at the College of St. Catherine in St. Paul, Minnesota and I stopped racing, but Cyndy continued to race while in Minnesota.
When we moved to HSC in 1989 we got a we got a "Bugger" trailer for my road bike and continued to ride with Patrick hauled along behind in the trailer. I only rolled the trailer over once while taking a corner too fast, but Patrick was strapped in the trailer with a helmet on and looked like he enjoyed bouncing around upside down.
We have been riding, but infrequently, during my years at HSC. We now have road and mountain bikes for the family. We had a tandem for several years but it has now moved on. Our garage sometimes looks like a used bike shop with all the bikes sitting around or hanging on the walls. We have done several longer rides as a family including the Seagull Century several times with Cyndy on her road bike and Patrick on the back of our tandem.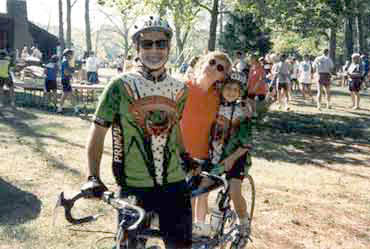 In 2004 we got out on the Seagull Century again, but this time, Patrick wanted to ride his own road bike. So we did our first family century on our own bikes. This was a great excuse to give my old Trek carbon/Dura Ace bike to Pat and get myself (and Cyndy) a couple of new carbon road frames, which we love.
These days, at most of these big sporting events, runs, triathlons and bike rides, they typically have professional photographers that take pictures of folks involved in the event. You can then get copies of the photos online after the event. The good thing about professional photographers is that, even if you are not that good of a rider, they make you look like one.... Here are a couple of photos of me and Patrick at the 2004 Seagull Century Cyndy was on the ride, but they did not get any photos of her.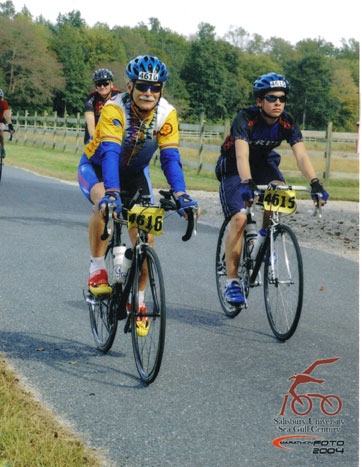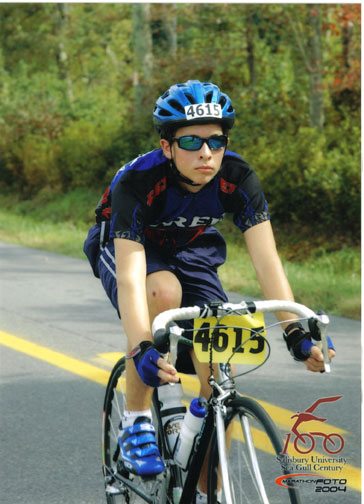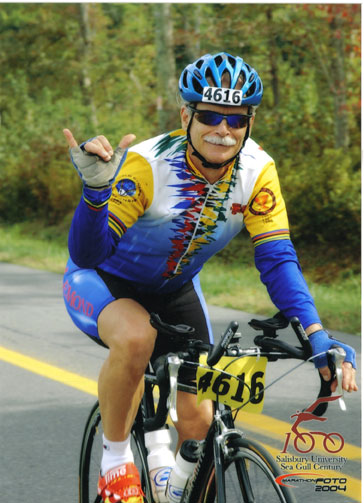 Seagull Century, Patrick's first 100-mile ride 2004
We do not do that much mountain biking but occasionally hit the trails. Below is a muddy, but happy Cyndy and Ed after doing a fast downhill run along the Virginia Creeper trail in the western part of the state. The downhill part is especially great. Bike shops load a group of mountain bikes on trailers and haul bikes and riders up the mountain, then it is a long, fast ride downhill, it was muddy, but way fun.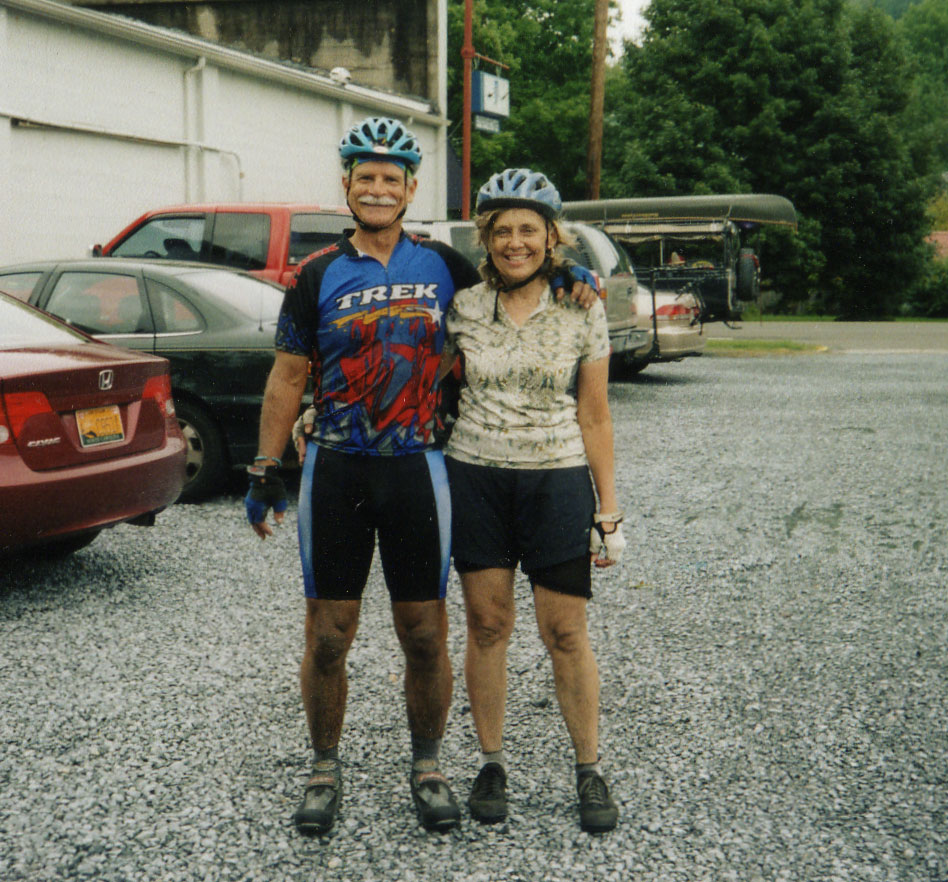 We normally haul the bikes with our Subaru Forester, but we recently got a bike rack for the Boxster. It is great fun to load up the bike on the Porsche and drive to a ride like the Seagull Century with the top down.