Here is a grab-bag of some photos of the Devlin's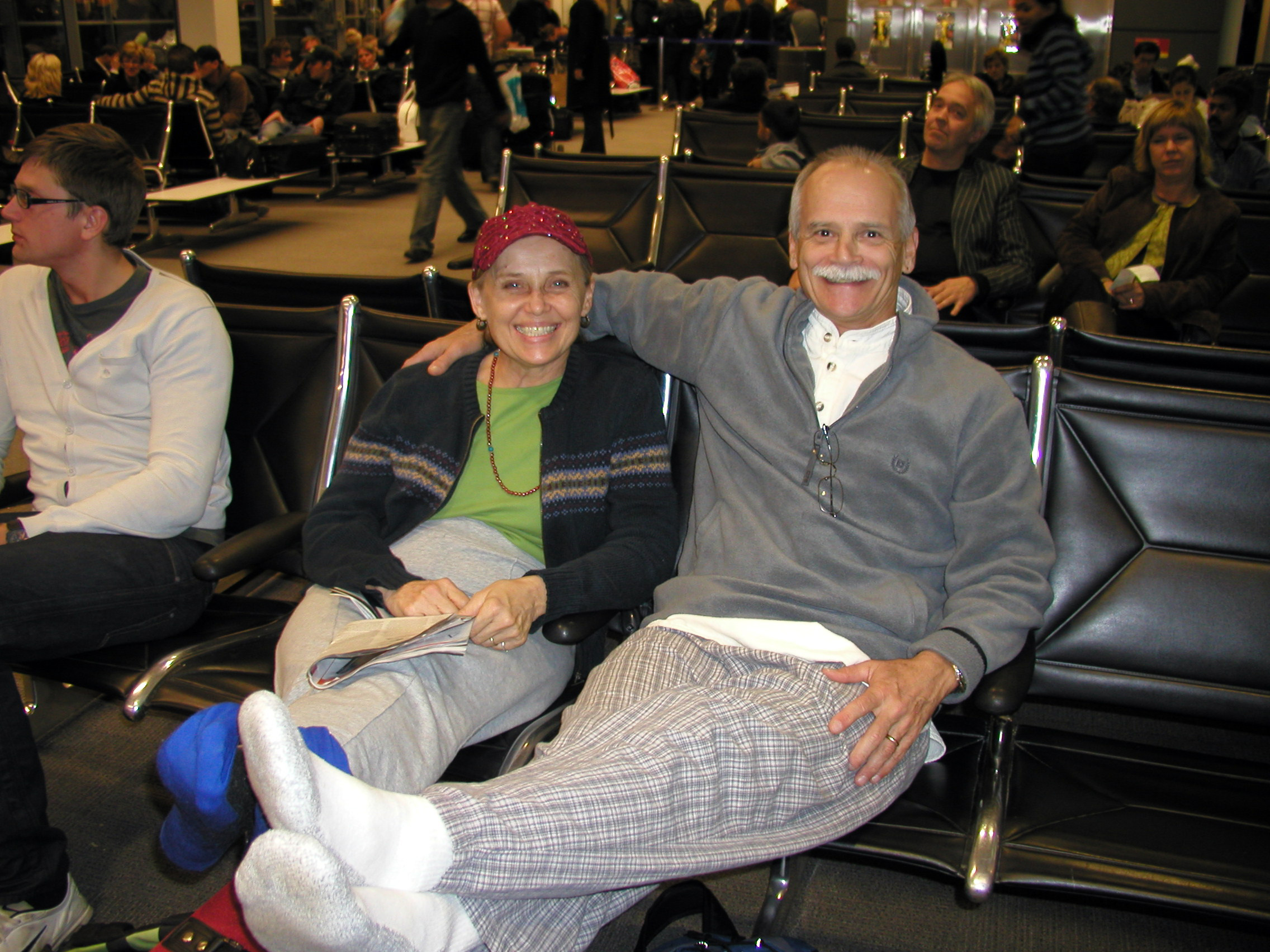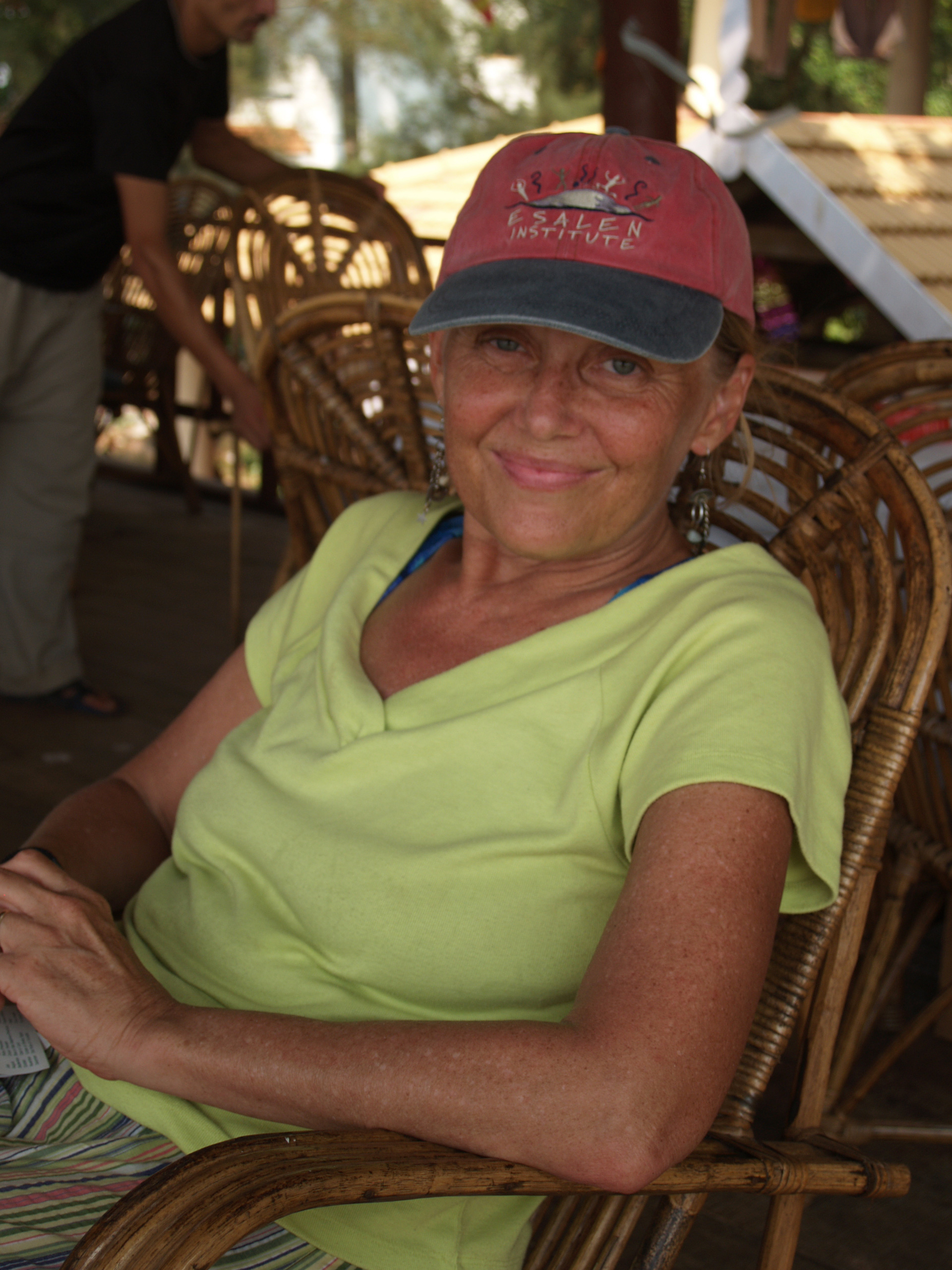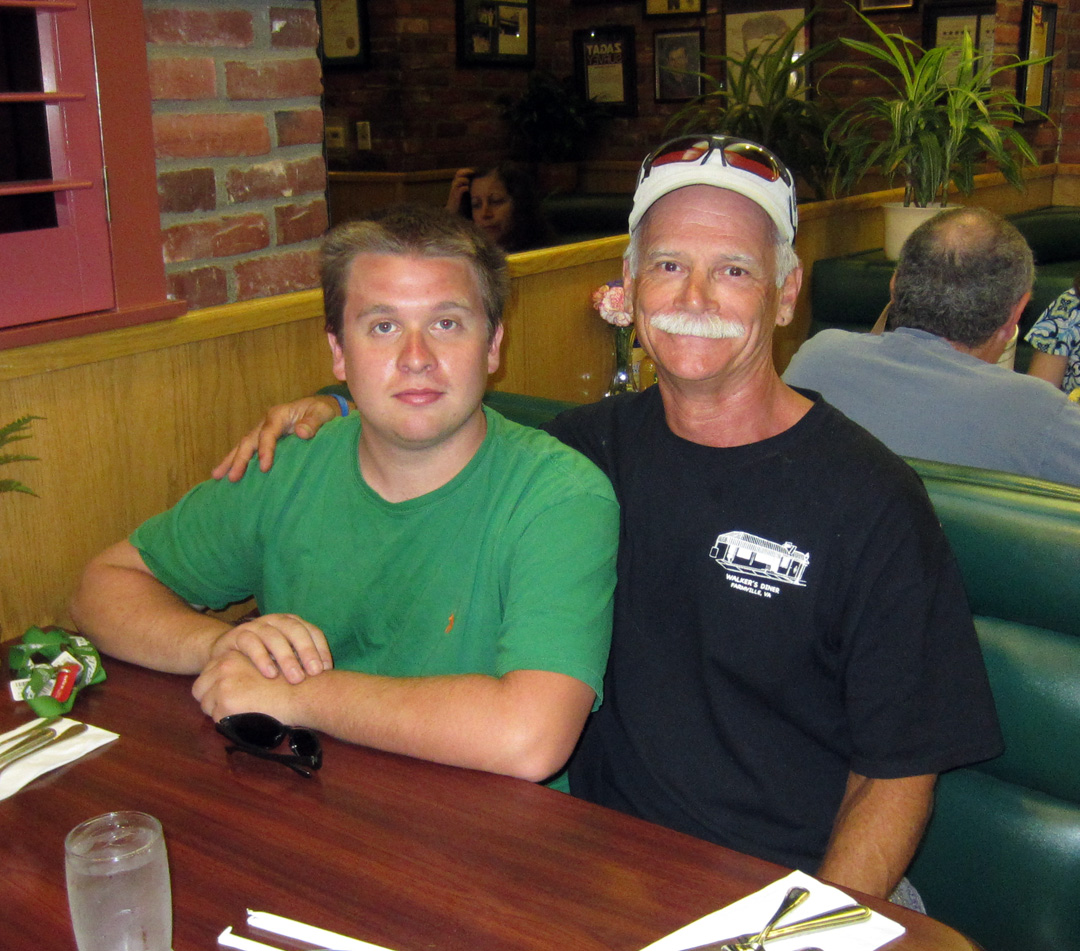 Cyndy and Ed at airport on the way to India 2008 Cyndy, a happy girl, India, 2008 Patrick and Ed in LA Summer 2012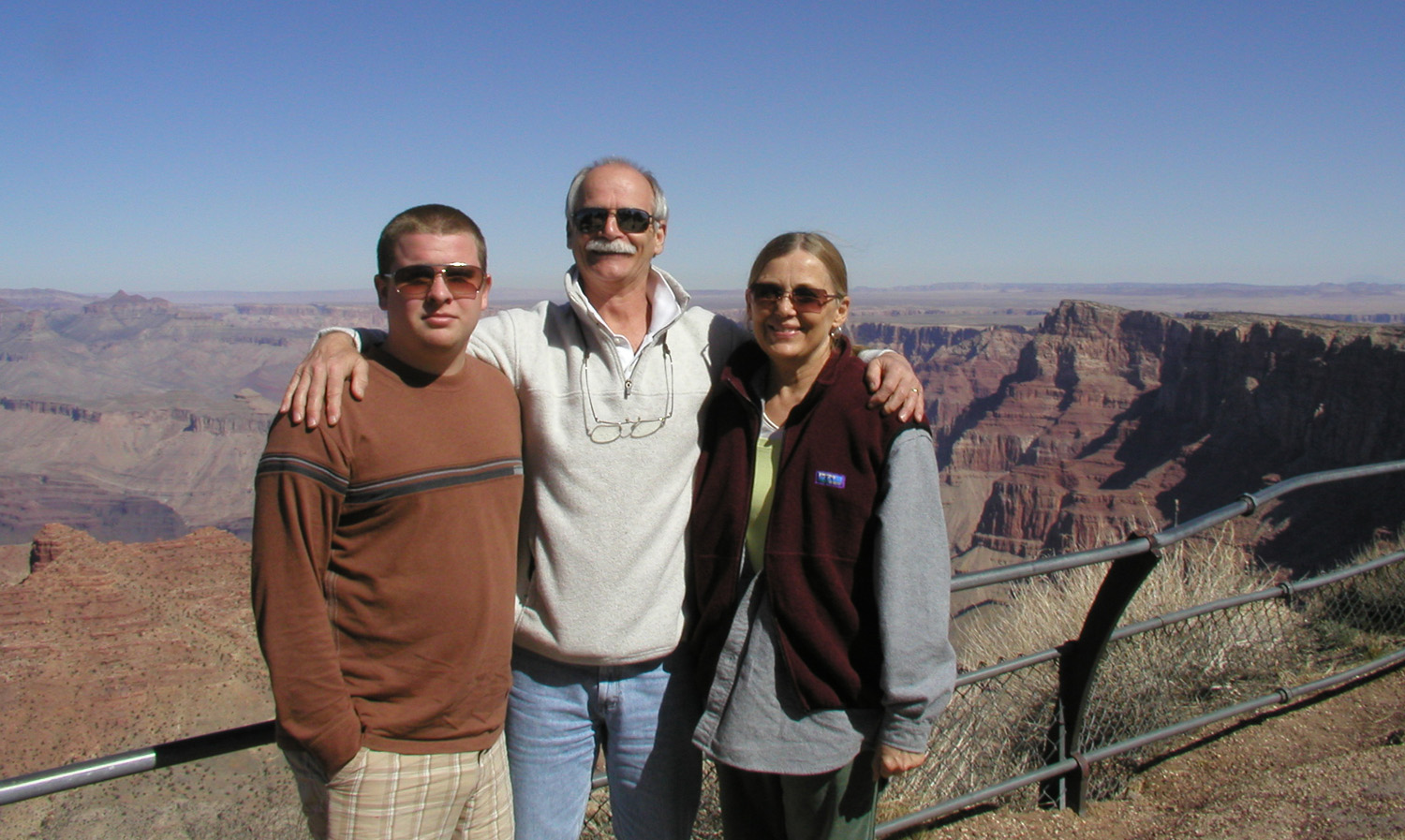 Patrick, Ed and Cyndy at the Grand Canyon 2009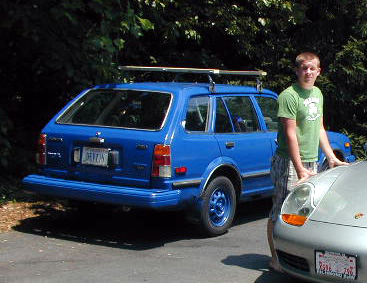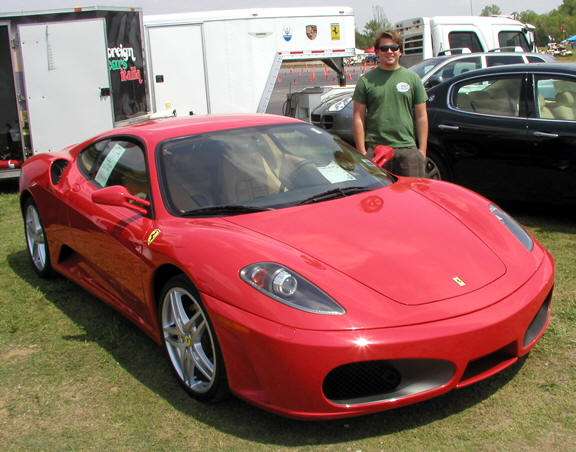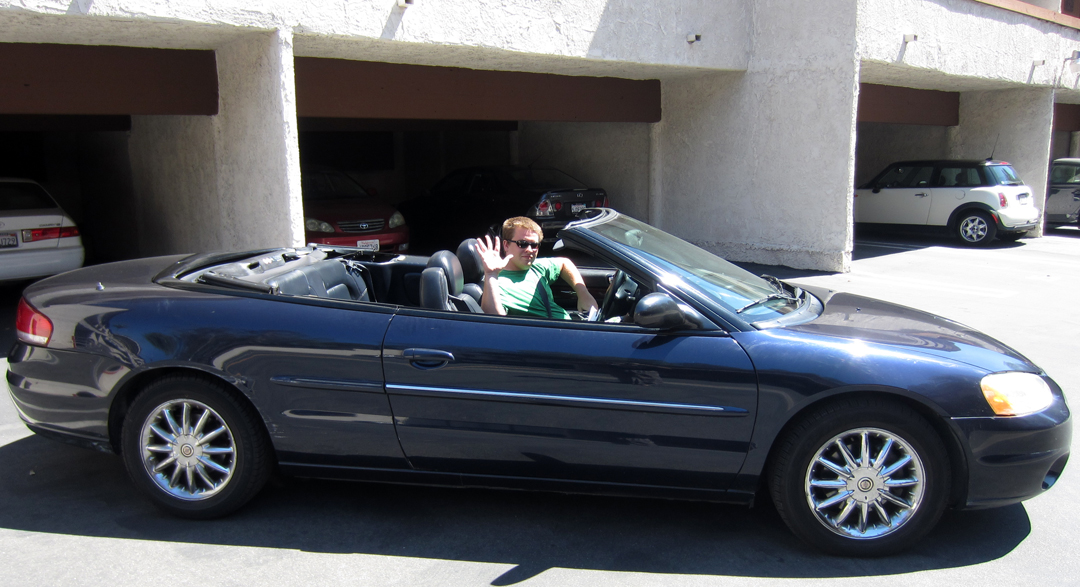 Patrick's first car, a 1982 Honda "Wagovan" But he thinks this is the car he would like.... Patrick in 2012, Woodland Hills, CA with his car.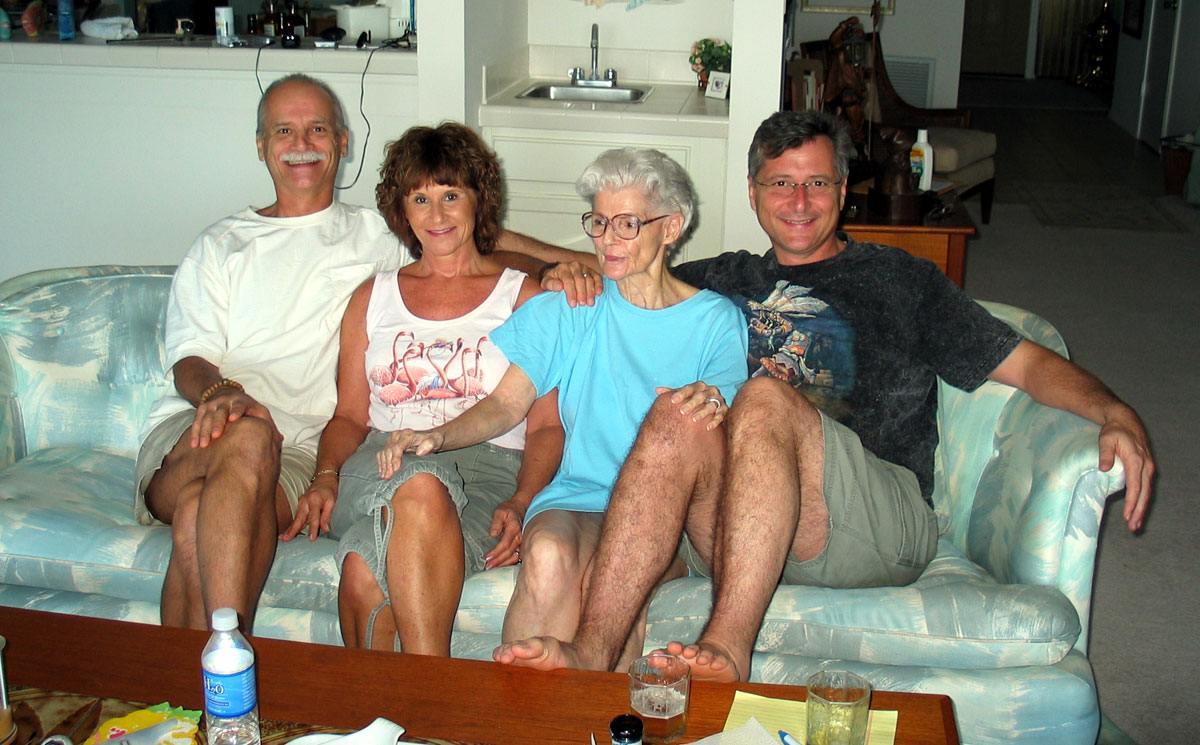 Ed, sister Kathy, late mom, and brother Patrick, Florida, 2005
Here is a typical evening at the Devlin's with Cyndy, Patrick and Ed in the backyard enjoying a fine cigar.....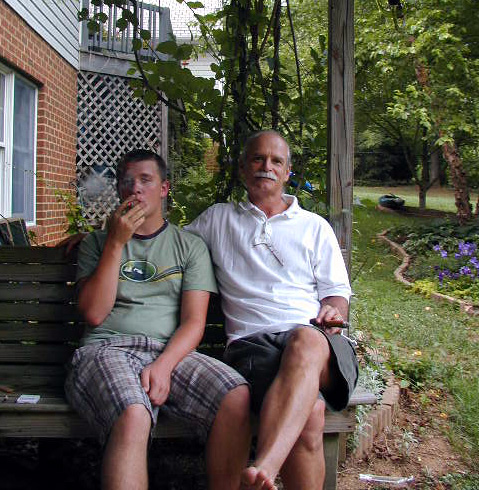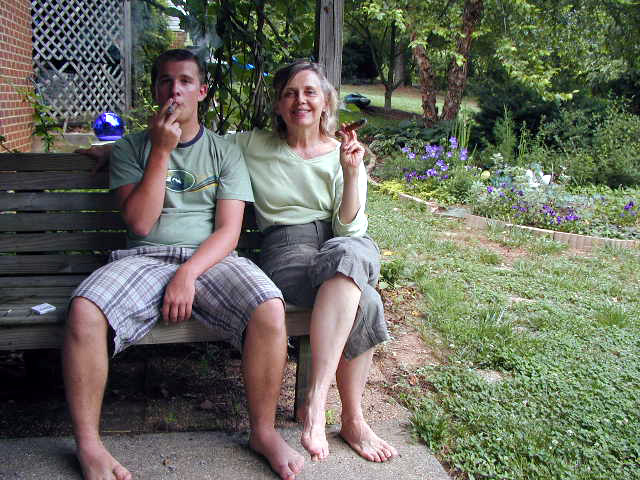 Here are some photos of our dear friend Bang who came from South Korea as a foreign-exchange student to live with us for a year.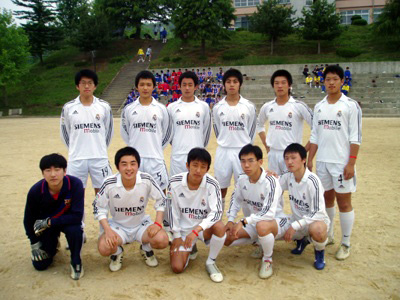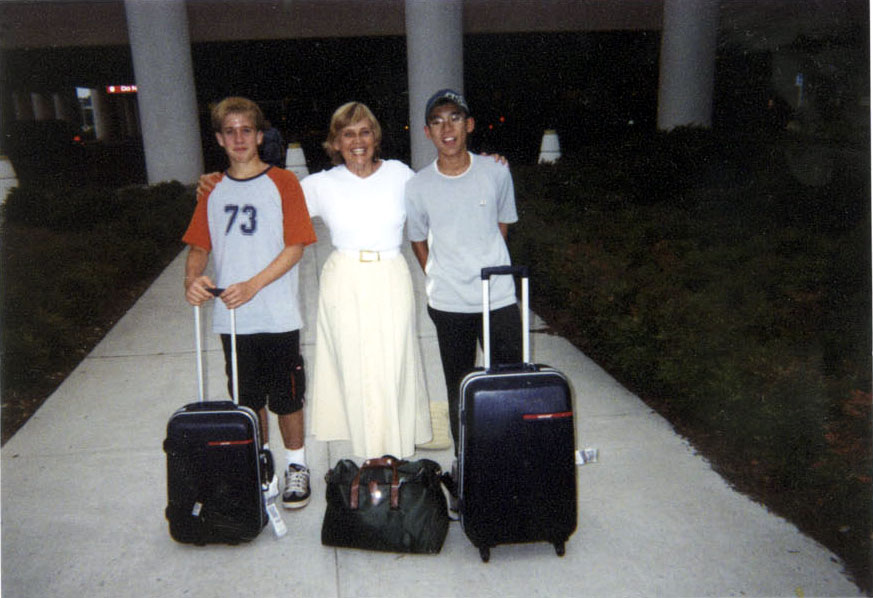 Bang, second from right, front row, Korea, 2006 Bang just landing at the airport in the US