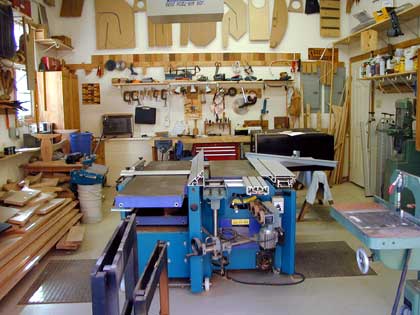 I started woodworking out of necessity when I was a master's graduate student and Cyndy and I had no furniture. I have never had any formal training in woodworking, I just read a lot of Fine Woodworking magazines and messed up a lot of projects at first. I have setup a shop in most of the locations we have lived over the last 20 years including a single-stall garage in a condo, a rebuilt barn, a basement in a home we were housesitting and a variety of other garages like the one below at a farm in Minnesota.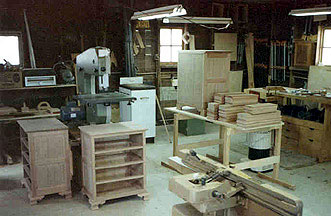 It is great when I have lots or room for tools. I have used lots of different machinery. I started out with Sears stationary power tools, but have had Powermatic, Delta, Davis and Wells, Northfield, Inca, Hammer and others. I especially liked getting old vintage machinery and rebuilding them. I have gone through phases where I like to work with different woods, oak, walnut, mahogany, and now cherry. Below is a mahogany dresser with hand cut half-blind dovetails I designed and built in the early 1980's.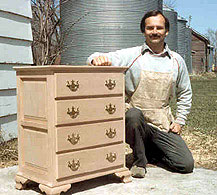 I have a shop setup in the garage on campus, but have not been doing many projects lately, mostly speakers and some miscellaneous furniture projects, but I have good intentions. There are a number of furniture projects pending, but I seem to not have gotten the time to build much in the last few years. My current shop includes a Hammer-brand multipurpose tool that includes a jointer, planer, shaper and sliding-table table saw in one unit.
In 2011 I finally got around to machining up a pile of birch that has been sitting in the shop for years into a bed to match our bedroom set. I made a series of cutouts in the headboard for cold-cast bronze plaques of the four seasons, fun stuff.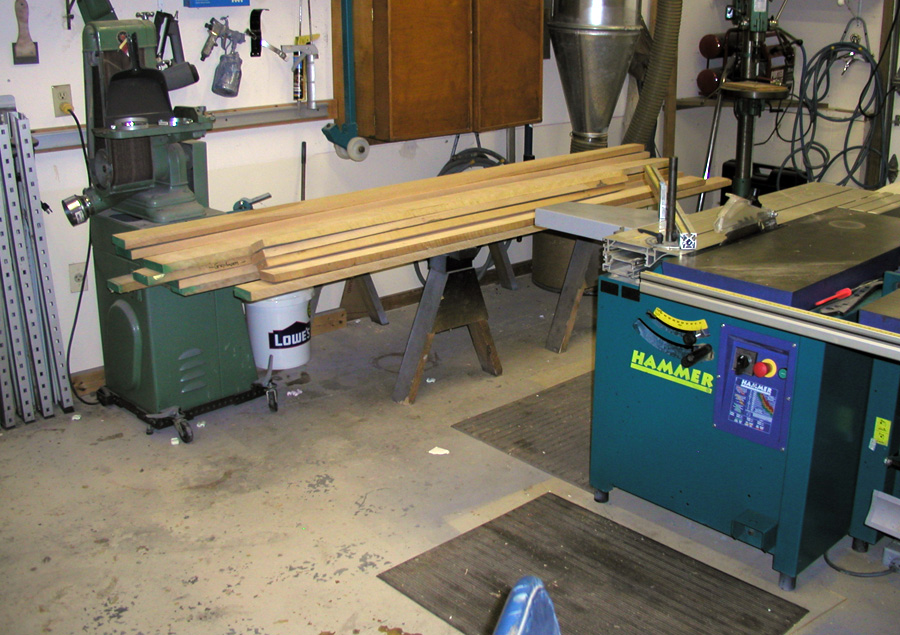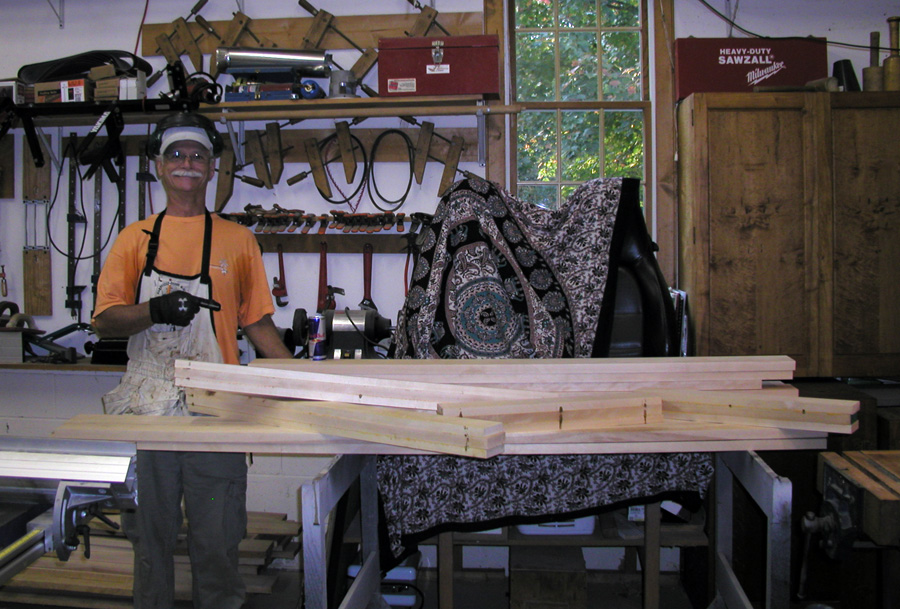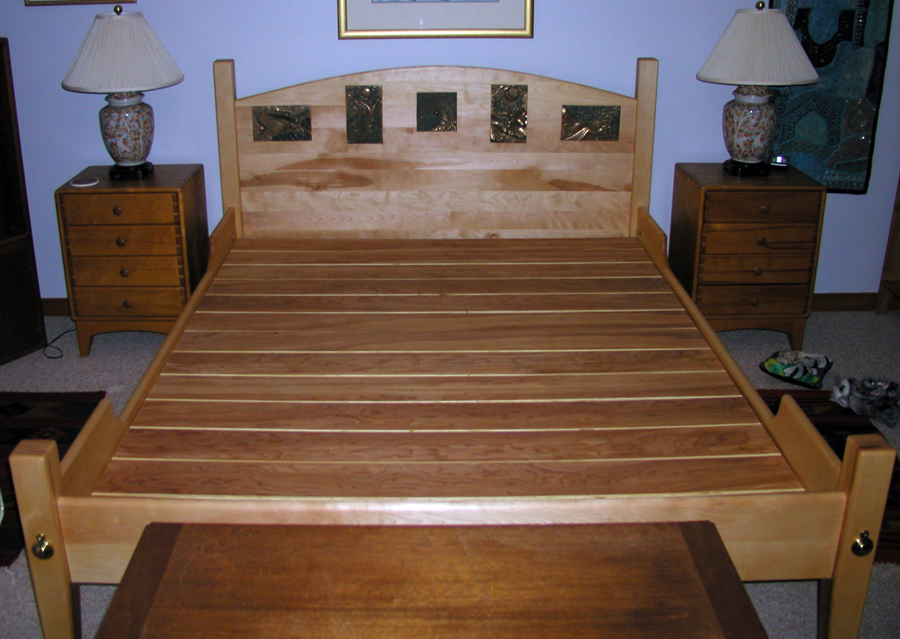 Raw Lumber Sorted First Machining Two sanded coats of Watco