I've been a professor at Hampden-Sydney college since 2008. I live in the Richmond area with my wife and two children.
Running
I like to run, but not very fast. Some of my favorite places to run are High Bridge State Park and Pocohantas State Park. These are also great places for a bike ride.
Card Games
I love classic card games like hearts, cribbage, and 500. I also like programming, so a couple of years ago I started making card games that you can play online against the computer. The best one I've made so far is a version of sixty-six, which happens to be one of the best two-player card games ever. Click on the picture below to try it.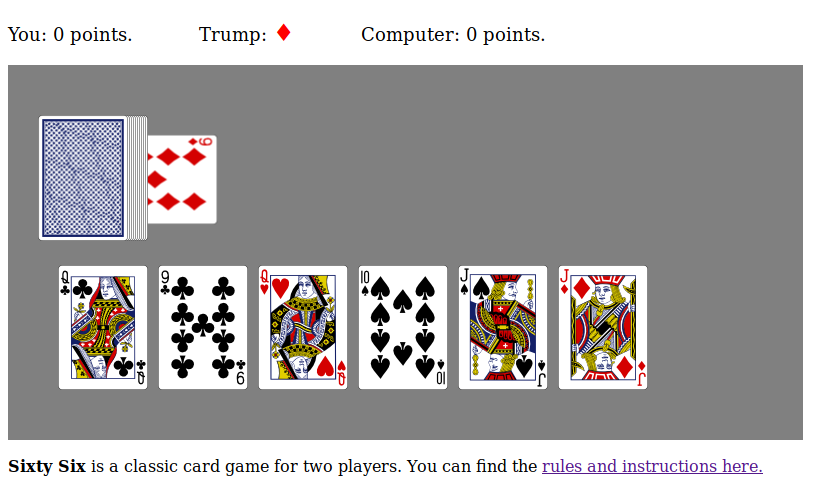 Sixty-Six